Quote:
Spoiler for Versi Komiknya:
Quote:
Spoiler for The Lizard: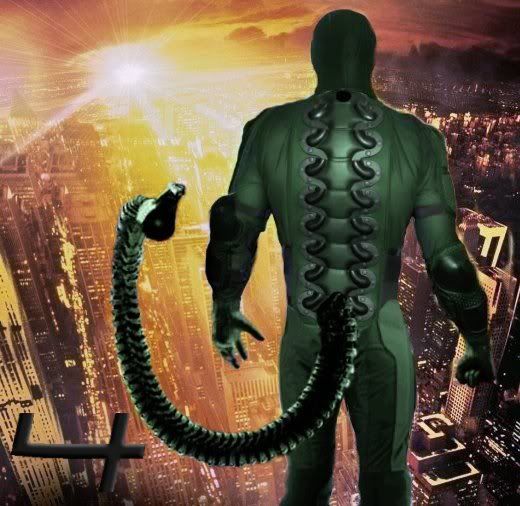 Quote:
SORRY PICTNYA AGAK JELEK , SOALNYA BELUM ADA YANG RESMINYA INI BARU KHIASAN SAJA
Spoiler for The Lizard:
Spoiler for The Lizard:
Spoiler for The Lizard: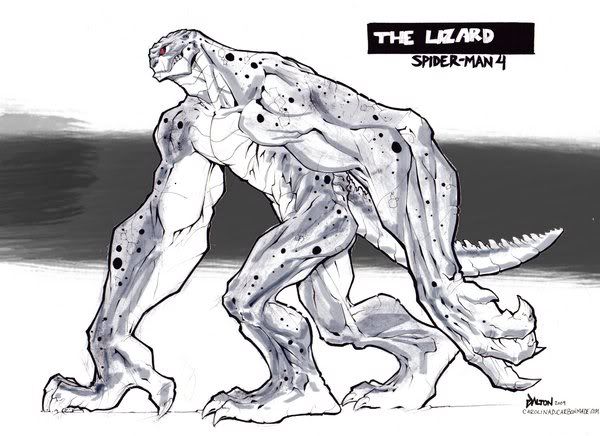 Spoiler for :
UPDATE NEW !!!
Quote:

What Villains could be featured in Spider-Man 4? Unfortunately most of the big names in Spider-Man's rogue gallery have already been used (and killed, for that matter). Let's take a look at the current contenders.LizardLizardDr. Curt Connors was mentioned briefly in the film Spider-Man, and appeared in both of the sequels, where he was played by actor Dylan Baker. So this makes him the perfect choice for one of the upcoming sequels. The Lizard is one of the most interesting of the unused Spidey villains because in his human state he is a friend and ally of Peter Parker, much like Harry Osbourne was. Connors developed an experimental serum taken from reptilian DNA, which he tested on himself and was subsequently transformed into a reptilian humanoid monster. Peter Parker worked as a teaching assistant to Dr. Connors at Empire State University, although Connors had no idea that Peter was actually Spider-Man.
Quote:
Spoiler for The Lizard:
Spoiler for The Lizard:
Spoiler for The Lizard: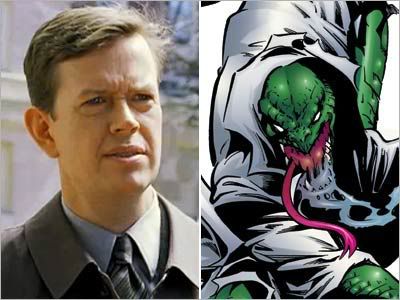 Sumber: http://www.kaskus.us/showthread.php?t=6647386